by: Angela Nacpil
A few years after the Mt. Pinatubo eruption, its devastating aftermath still looms over the people of Pampanga. With the objective to uplift both the local economy and the spirit of the people, former Tourism Secretary Mina Gabor alongside a number of aviation enthusiasts have organized and launched the first hot air balloon festival in the province of Pampanga.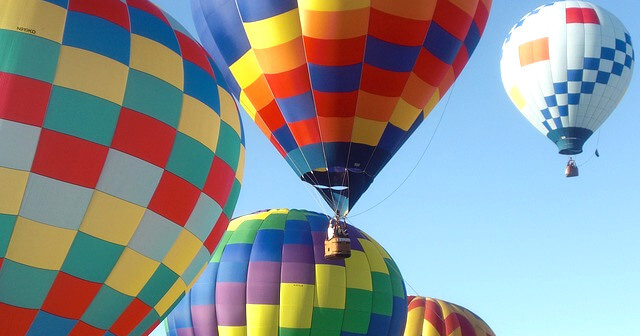 Afterwards, the task to continue with organizing the event was transferred over to Capt. Joy Roa, a fixed wing and rotary wing pilot, a licensed balloon pilot, and an aviation enthusiast. Since then, the Philippine International Hot Air Balloon Festival has continued to soar to become one of the biggest tourism events in Pampanga.
The hot air balloon festival event dubbed as 'the weekend of everything that flies' has been soaring for 20 years and the festival usually falls on the second weekend of February. The event starts with an early morning balloon flight which is participated by different hot air balloon operators from around the world. Afterwards, the event showcases other flying activities such as skydiving, aerobatic exhibitions, aviation formation flying, RC aircraft, and more. A display of different types of aircraft can also be seen on the festival grounds.
Aside from the flying activities, the event also features a bazaar offering different type of Filipino food and international cuisines. There are also non-food concessionaires. The weather at this time of the year is perfect for kite flying so it's been one of the events in Pampanga where you'll see a lot of children flying kites or playing with RCs and other games.
Visitors of the hot air balloon festival are also given a chance to rent and ride a hot air balloon. This has been very popular to visitors especially those who are planning to make wedding proposals up in the air. If flying is too extreme, they can also have their pictures taken at the balloon basket.
Tourists who are planning to visit Pampanga is encouraged to book their schedule for the hot air balloon festival event for a once in a lifetime experience to witness giant balloons conquering the air at Clark Freeport Zone. Aside from this, other festivals that's also worthy to see is the tradition of Christmas lantern parade every December which is the Giant Lantern Festival in San Fernando, Pampanga and the street dance party every October called Tigtigan Terakan Queng Dalan in Balibago, Angeles City.