by: Angela Nacpil
It may come across as a shock to most people but Halloween is not really widely celebrated here in the Philippines. Rather, Filipinos celebrate All Saints Day and All Souls Day largely by visiting their departed loved ones in the cemetery.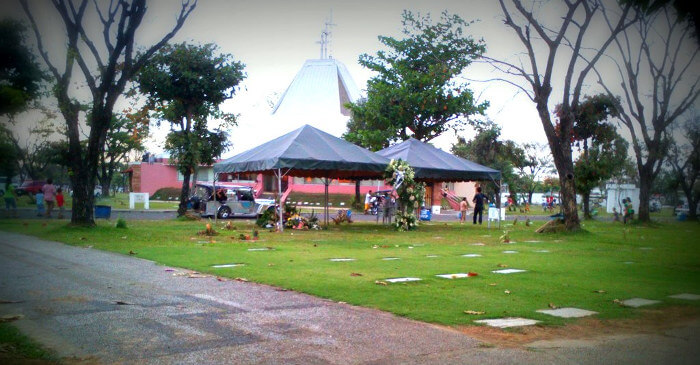 In Philippine provinces, most families like to prepare local delicacies that are made up of coconut milk, brown sugar, and sticky rice during All Saints Day and All Souls day. Considered a national holiday, most people from the big metropolitan areas rush home to their provinces to spend time with their families.
Students and professionals take a break from work and schools during this holiday.
However, Halloween is not completely forgone in the Philippines. Philippines has a lot of influence from the western culture so there's definitely a lot of Halloween events in Malls, clubs, and more.
This holiday gives a chance for families to bond with each other as well as remember beloved departed family members or friends. It is a bittersweet occasion but one thing is for certain, it is a very popular holiday that is widely celebrated nationwide.
Here are some of the things that can be seen in the Philippines during Halloween, All Saints Day and All Souls Day:
Religious Events
A large population of people in the Philippines is Roman Catholic, which means that there are a lot of religious events going on within these days. There are masses held in Church as well as cemeteries. There is a separate mass during All Saints' Day to honor the religious martyrs and also another one to honor the departed.
Crowded Cemeteries
The cemeteries are a very busy place during this holiday because thousands of people visit their departed loved ones' graves. Filipino people have big families and they like to celebrate it together. Brace yourself for traffic especially in areas near cemeteries.
Halloween Special in Television Shows
Filipinos love scary movies featuring Philippine Mythical creatures like Tikbalang, Manananggal, White Lady, and a multitude of others therefore Filipino TV producers take advantage of this interest by making TV features that the whole family can enjoy.
Overpriced Candles and Flowers
The demand for flowers and candles are significantly high therefore vendors make more money by hiking up the price for these commodities in order to make up for the lower profit they get for the rest of the year. The price even doubles up when the holiday is drawing near.
These are some of the popular scenarios that usually happen during this Holiday in the Philippines.