by: Angela Nacpil
The Christmas season is one of the most celebrated holidays all throughout the world. But among all other countries, there's nothing like celebrating Christmas in the Philippines. In fact, it is in this country that Christmas is celebrated the longest.
As soon as the month of September steps in, people in the Philippines starts to clean up and ready their Christmas decorations. When you go shopping at the mall, you would start to hear Christmas songs played on stores. Not only will you hear Christmas carols, you would start to see Christmas ornaments or flowers go on early sale for the season.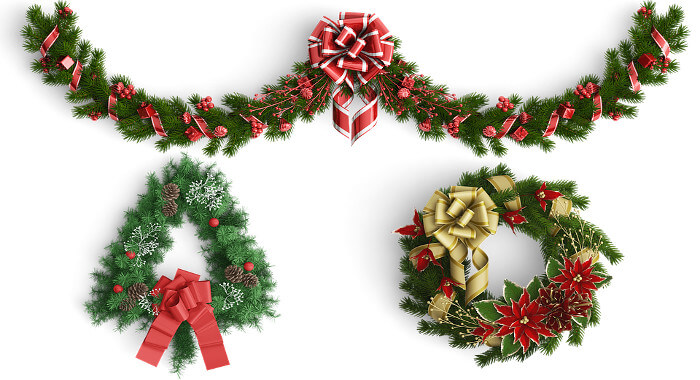 There are a lot of tradition that comes with celebrating the Christmas season in the Philippines which also explains why they prepare for this event early on. It's a common tradition to give lavishly on this season because Filipinos believe that when you give, you get more blessings in return. So buying books or gifts for colleagues, friends, and family, or toys for children starts as early as October. It's also the time of the year when Filipinos working overseas would start to send goods for gift giving in the Philippines.
The Noche Buena or the Christmas feast that happens on the eve of December 24 also requires prior preparation. Reservations for common Christmas staple such as lechon, Christmas ham, Queso de Bola or cheese ball, and other ingredients for special Filipino dishes served during this season are highly in demand so people starts to buy them early as well.
Not all Filipino families celebrate Christmas in a traditional way though. While other families choose to go home to their hometowns to be with their loved ones, some groups choose to go someplace else to celebrate the holiday. So out of town resorts and even out of country travel packages are also highly in demand during this season.
The celebration of Christmas in the Philippines go on full blast right after All Saint's Day. By this time, bonuses have been released and Christmas bazaars in every corner of the market have sprung up already. People start being a little kinder than the usual, and greeting everyone with a warm smile becomes more common. Indeed you'll know that the Christmas spirit can be felt all over the country.
In December, Filipinos still observed the tradition of visiting different churches either early in the morning or late at night. After that, it's also tradition to eat breakfast or late snack on food stands outside churches that sell bibingka, putobumbong, and batirol (hot chocolate).
The Christmas season in the Philippines does not end after the 25th of December. It officially ends on January 6 where they celebrate the feast for the three kings. That's the only time that most people would start to clean up and put away their Christmas decors that's been on display as early as September. So in total, Christmas season in the Philippines lasts for about 4 months, making it the longest Christmas celebration in the world.